Speaking on the Wednesday 'Til I Die Podcast, Miguel Llera has commented on the idea of one day becoming the manager of Sheffield Wednesday.
The ex-Owl was certainly a fan favourite at Hillsborough during his playing days, but now, six years after retiring, it sounds as though he's open to a return in a managerial capacity.
The Spaniard is currently an academy coach at Walsall, but he's keen to one day become a first-team gaffer.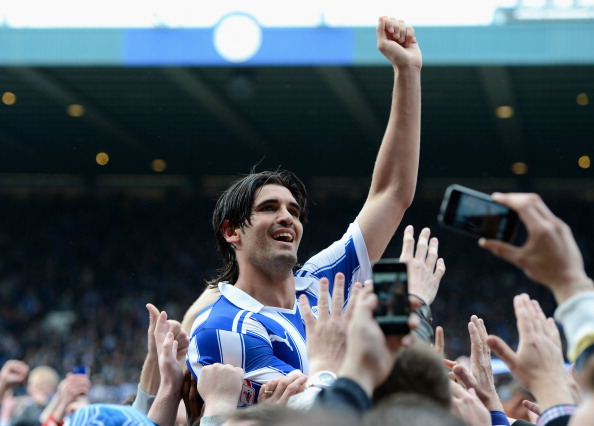 "Yes, this is something I would like. Being an academy manager is another stage of my life," Llera said when asked if he'd like to be a manager one day.
MORE SHEFF WED STORIES
"I can just see it now, Sheffield Wednesday manager Miguel Llera, assistant Jose Semedo. That would be perfect," The podcast host then said.
"I think maybe the club need to get the fans back into the team again, they need to get the fans back onside and bring the passion that we used to have in the fans when we were there," Llera replied.
"Bringing in people like us would be an opportunity to bring back the fans and the love and bring the fans into the team.
"The fans miss having someone with passion in the dugout, they value the link between the fans, coaches and players.
"Even with Carlos they lost that, even though he had that great season. Under Carlos' management I went to the stadium and said 'the fans have lost the passion with the team, it was different, I was really surprised.'
"So if they are able to bring someone who can link the fans, players and the club again it would be a great opportunity for the club."
This is certainly an interesting development.
Of course, Wednesday don't currently need a new manager. After all, Darren Moore has only recently been hired.
However, with Dejphon Chansiri at the helm, you're never too far away from the next managerial switch, and hiring Llera could be an interesting proposition.
Bringing someone in who is loved by fans would certainly bring back the feel-good factor at Hillsborough, and it seems as though he's honing his craft at academy level.
This may be one to keep an eye on in the coming years.