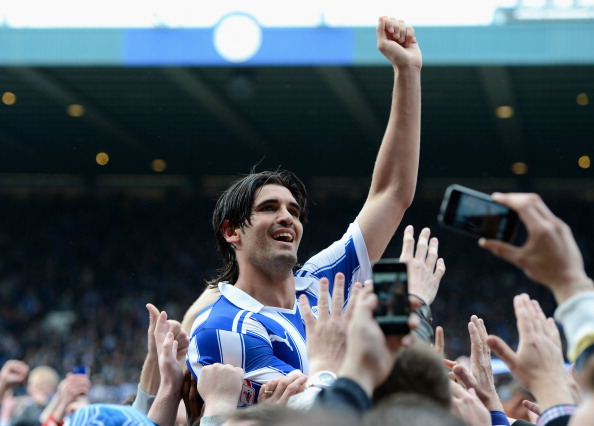 Speaking on the Wednesday 'Til I Die Podcast, Miguel Llera has opened up on the issues he had with Stuart Gray at Hillsborough.
The former Owl was of course let go under Gray, and while he believes he's a good coach, he had a few choice words about the way he handled his departure from Hillsborough.
"He's a good coach, but with me I can't say I'm happy with what he did with me. He didn't offer me a contract, and I had a conversation with him. I would like to have retired at Sheffield Wednesday, I think I deserved it," Llera said.
"I said 'Stuart, I don't want to give you any problems if I play or don't play. I will help the kids, I will help the young players develop, I will support you 100% in the changing room.' But he didn't even let me play two minutes to say goodbye to the fans, and that's why I was disappointed in that moment."
MORE SHEFF WED STORIES
It's a real shame that Llera was treated in this way by Gray.
The Spaniard deserved the chance to say a final farewell at Hillsborough after all he'd done for the club, but he was denied that opportunity.
To be fair to Gray, we can understand that he was trying to take the team in a different direction, and he did a good job at Wednesday, but we can't help but feel he mishandled Llera, especially when you hear his side of the story.